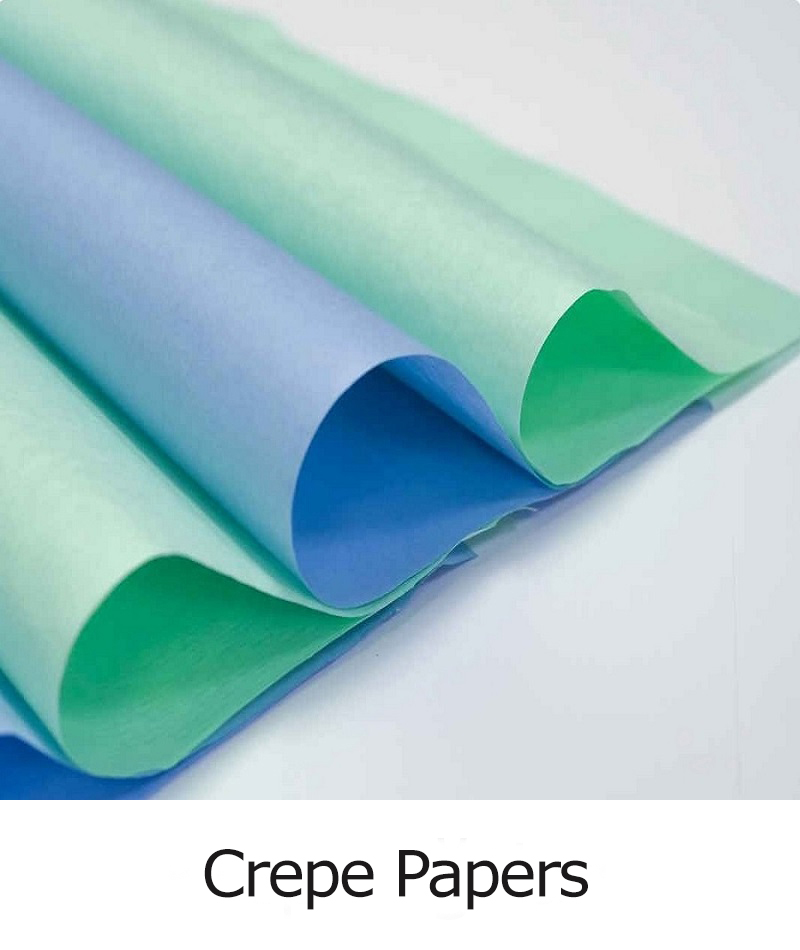 Product Features 
4A Crepe Paper is product that can be used for wrapping materials to be sterilized in steam, Ethylen Oxide and Formaldehyde (FO).
Our products which are manifactured with different lenght and weight based on the demands of users, provide significant convenience for the users in the sterilization units.
4A Crepe Papers can be produced in blue and green colors.
Note: Products can be produced with your trademark.
Product code
Product name
Product sizes
4ACPS300300
4A Crep Paper
300mmx300mm
4ACPS400400
4A Crep

Paper

400mmx400mm
4ACPS500500
4A Crep

Paper

500mmx500mm
4ACPS600600
4A Crep

Paper

600mmx600mm
4ACPS750750
4A Crep

Paper

750mmx750mm
4ACPS900900
4A Crep

Paper

900mmx900mm
4ACPS10001000
4A Crep

Paper

1000mmx1000mm
4ACPS10001200
4A Crep

Paper

1000mmx1200mm
4ACPS12001200
4A Crep

Paper

1200mmx1200mm